After a fabulous weekend in 2022, we are delighted to announce that the Summer Beer Party will be returning next year, 2023, as the Summer Beer Festival. A 3 day beer extravaganza over July 6th-9th.
The Summer Beer Party
A beer festival at the Yew Tree Inn, Peterstow, over Jubilee weekend, the 2nd to the 5th of June.
Camping and Caravanning is available for the Jubilee Weekend on Broome Farm, or at the Yew Tree Inn respectively. Click here to book.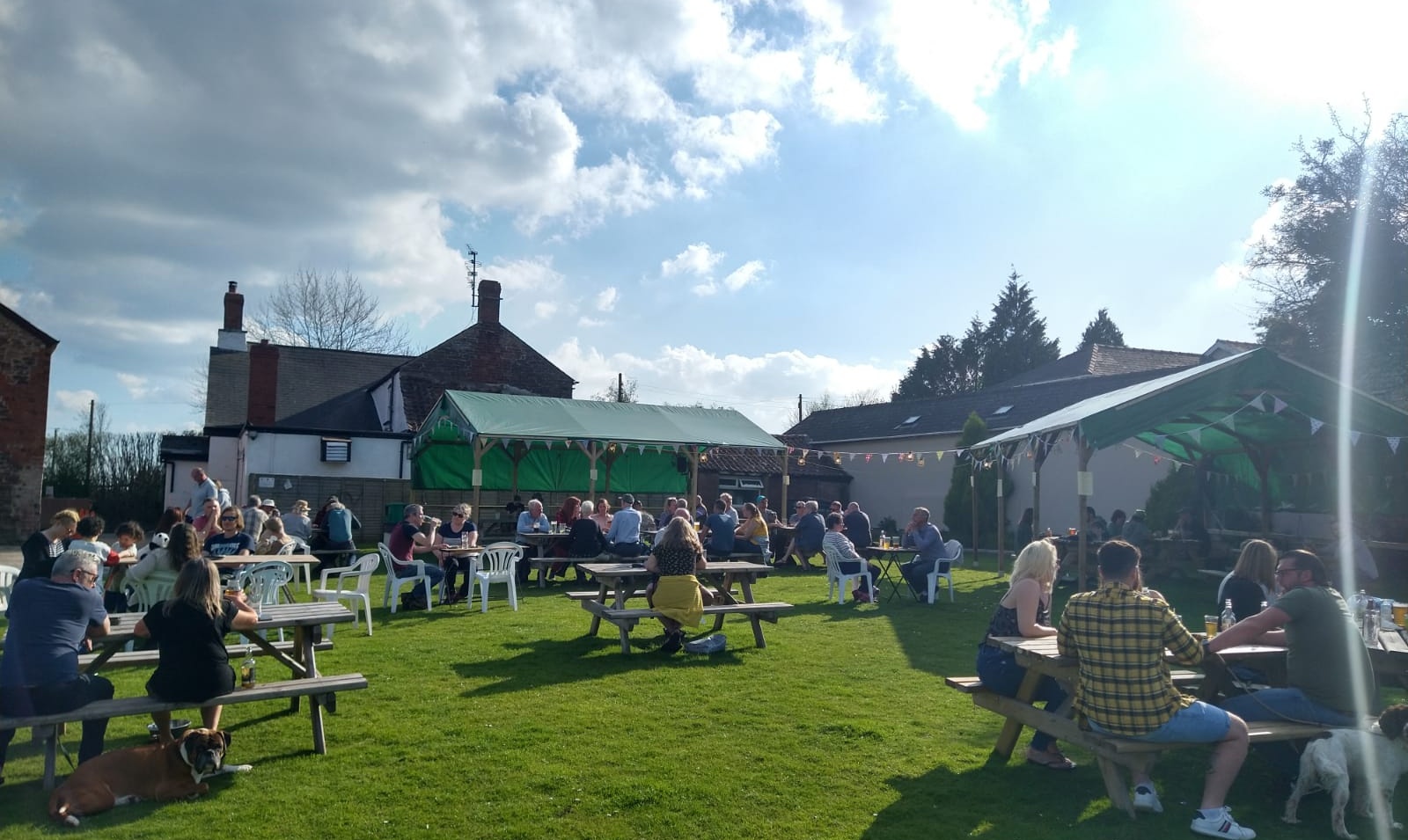 What's on?
Thursday to Sunday, from the 2nd of June to the 5th, The Yew Tree Inn will host it's Summer Beer Party. A beer and cider festival over the Jubilee Weekend, featuring live music, beer and cider tastings, a pop-up Jubilee tea room, Neopolitan pizza, and a community afternoon tea and picnic.
We will also have over 24 beers and ciders available on draught with a host of bottles to try too.
---
Live bands
Keith Christmas has unfortunately had to cancel
Keith Christmas, 8pm, live on Thursday 2nd of June
Clementine, Thursday 2nd of June
The Lighter Thieves, 8pm, live on Friday 3rd of June
Tony Hopkins and the Strangers, 8pm, live on Saturday 4th of June
---
Tastings
We will be running one tasting each day at 5pm, on Thursday, Friday and Saturday before our live band starts at 8pm. Tickets are available for each tasting here.
We have decided to reschedule the Tileys beer club, we will have a new date sorted asap!
Thursday, 5pm, 2nd of June: 'Beer Club', our first ever beer club following on from the success of our monthly Cider Club. Pete Tiley, of Tiley's Brewery will lead a guided beer tasting of his beers, as well as talking about the story of his fantastic brewery, and his own experiences with beer.
Friday, 5pm, 3rd of June: 'Cider Club', a cider tasting led by Albert Johnson, exploring blending and the huge flavour variation that small changes can bring, through our own wide range of award winning ciders, and a special release of 3 ciders.
Saturday, 5pm, 4th of June: 'An exploration of British Empire through Beer'. A Jubilee-themed beer tasting, where Ben Thompson will explore the history of British Empire through a tasting of key beer styles shaped by Britain's history, each matched to a food that suits and compliments the history, and taste of the beer.
We have decided to reschedule the history of beer tasting to August. Specific date tbc.
FOOD
CPK Pizza
Thursday & Friday: 5-8PM 
Saturday: 4-8PM
Sunday: 12-2PM
We advise you to book ahead via either the CPK Facebook, or email info@cpkpizza.co.uk
Jubilee Snack Bar
We will be running a pop-up jubilee tea room on Friday and Saturday from 12pm until 4pm to celebrate the weekend in the Event Room
Sunday Community Picnic
The Yew Tree will also be the venue for a community picnic and high tea on Sunday afternoon organised by the Peterstow community, to which anyone wanting to get into the spirit of the weekend is cordially invited. Bring blankets, cakes, and good vibes!