Each year we try to get hold of some new spirit barrels to ferment our cider in. The added flavour from the oak and years of use can really enhance a cider.
However the barrels are only usable once – after they lose their impact on the cider. We then make them available to yourselves for your own use.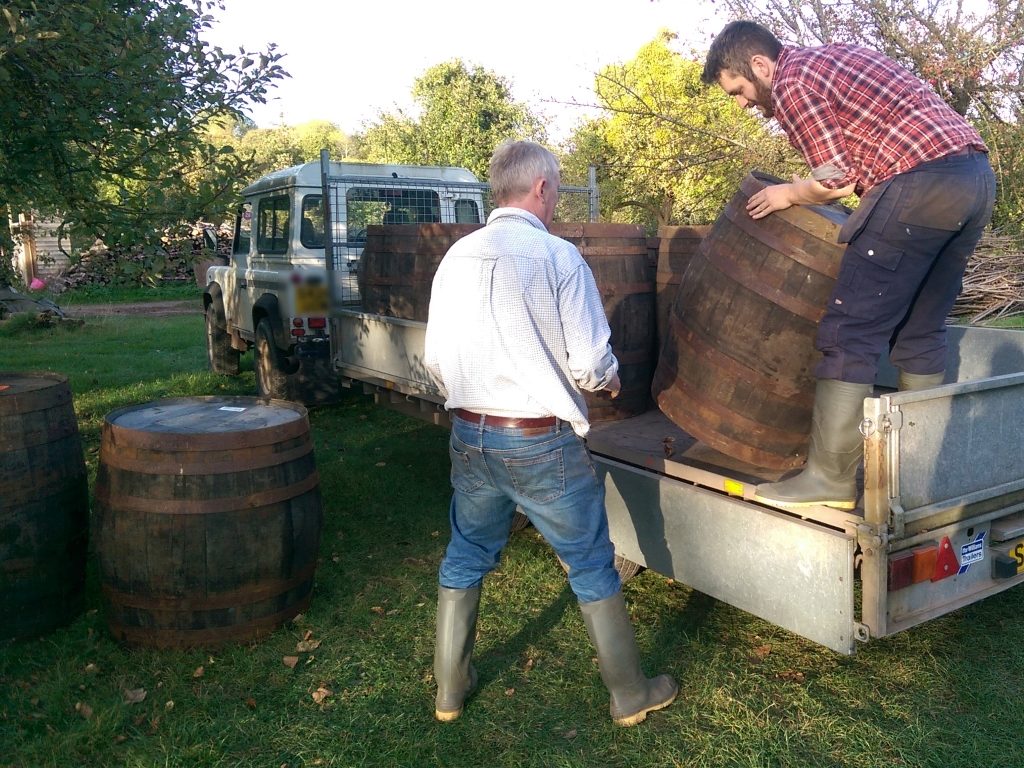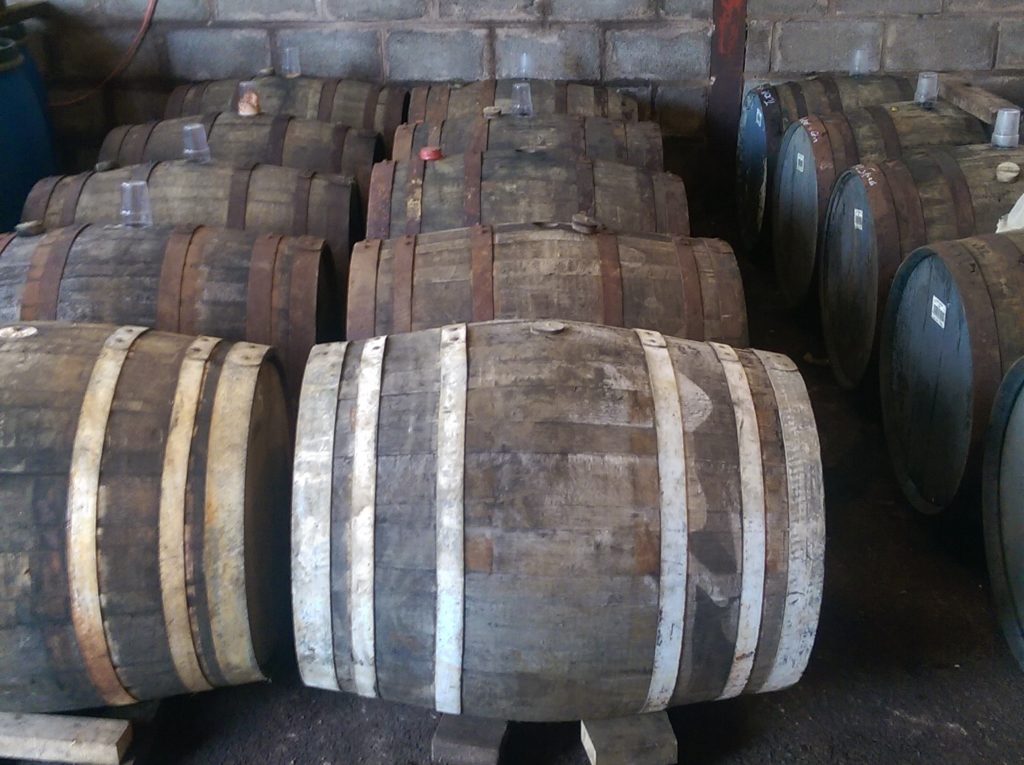 We clean the barrel out and repair the sometimes rusted bands.
They make great water features, plant pots, or even as tables. Several have gone recently to be used as tables at weddings. In fact, we use them ourselves at the Cider Festival for this purpose!
If you are interested, either email info@rosscider.com or contact Mike directly on 07525 857 815. The price per barrel is £25 for a half or £45 for a full barrel.