After a fabulous weekend in 2022, we are delighted to announce that the Summertime Soirée will be returning next year, 2023, as the Summer Beer Festival. A 3 day compound drinking extravaganza May 26th to 28th!
Below is some information from last year, greyed out. We are planning changes but it should give you an idea of the event!
Yew Tree Summertime Soirée
A drinks festival at the Yew Tree Inn, Peterstow. May 26th to 28th
Camping and Caravanning is available for the Jubilee Weekend on Broome Farm, or at the Yew Tree Inn respectively. Click here to book.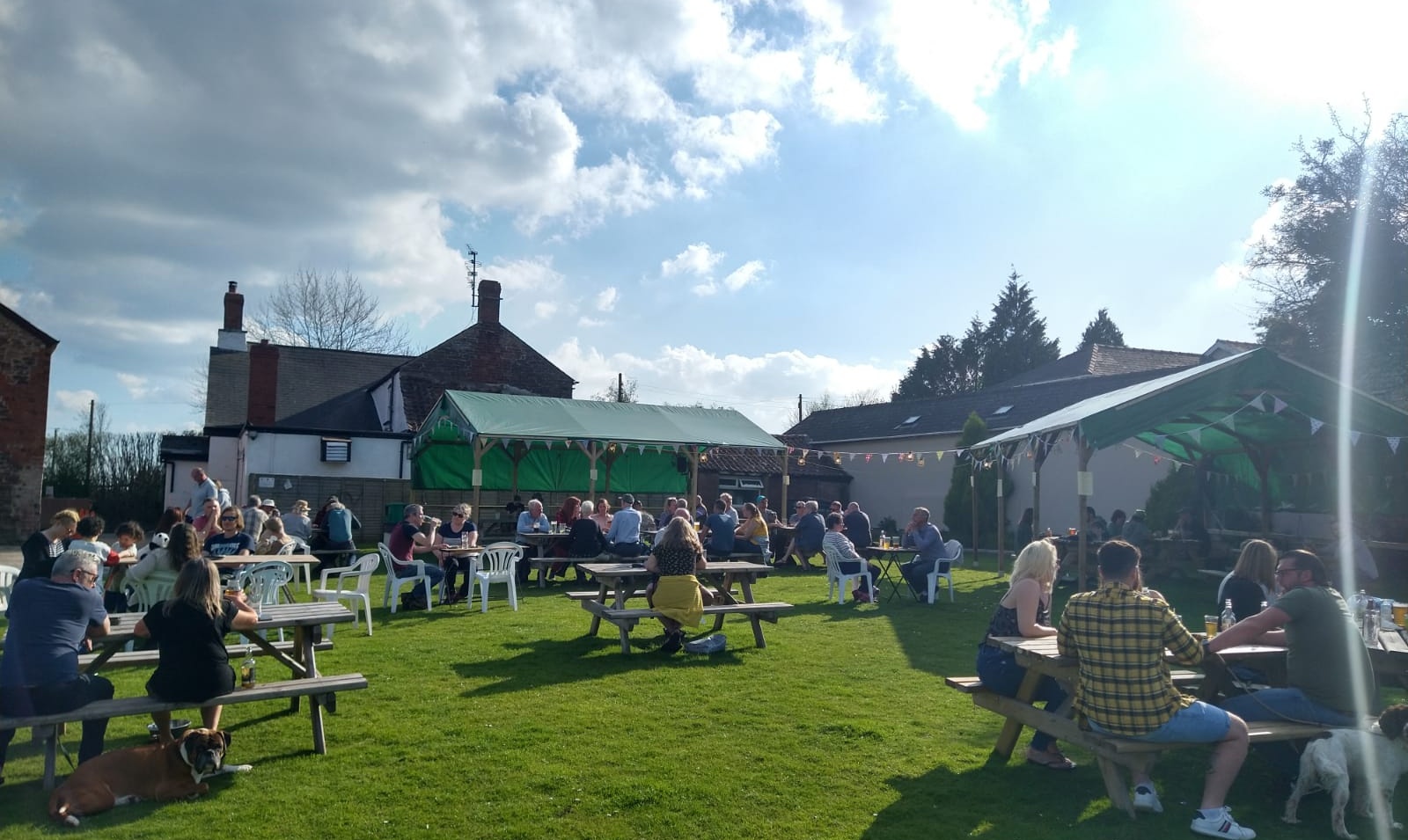 FOOD
CPK Pizza
Thursday & Friday: 5-8PM 
Saturday: 4-8PM
Sunday: 12-2PM
We advise you to book ahead via either the CPK Facebook, or email info@cpkpizza.co.uk
Jubilee Snack Bar
We will be running a pop-up jubilee tea room on Friday and Saturday from 12pm until 4pm to celebrate the weekend in the Event Room
Sunday Community Picnic
The Yew Tree will also be the venue for a community picnic and high tea on Sunday afternoon organised by the Peterstow community, to which anyone wanting to get into the spirit of the weekend is cordially invited. Bring blankets, cakes, and good vibes!