Following an article in The Guardian newspaper, we started running volunteer weekends. Our aim is to make the weekend enjoyable as well as giving you an insight into the making of cider and perry. Everyone who came last year thoroughly enjoyed themselves. Hopefully, we can offer a similar experience to you. A similar article subsequently appeared in The Telegraph.
Volunteering typically takes place in late September and October – The Apple Harvest Season. We can manage at most 20 people. Ideally your group should have at least six people.
Bring waterproofs and wellies – old waterproofs are best as they may get damaged under the trees! It could be cold and wet! So bring warm clothes and camping kit.
You will perform a mix of activities that are weather dependent – apple picking, tree shaking, and pressing. Oh, and of course, drinking!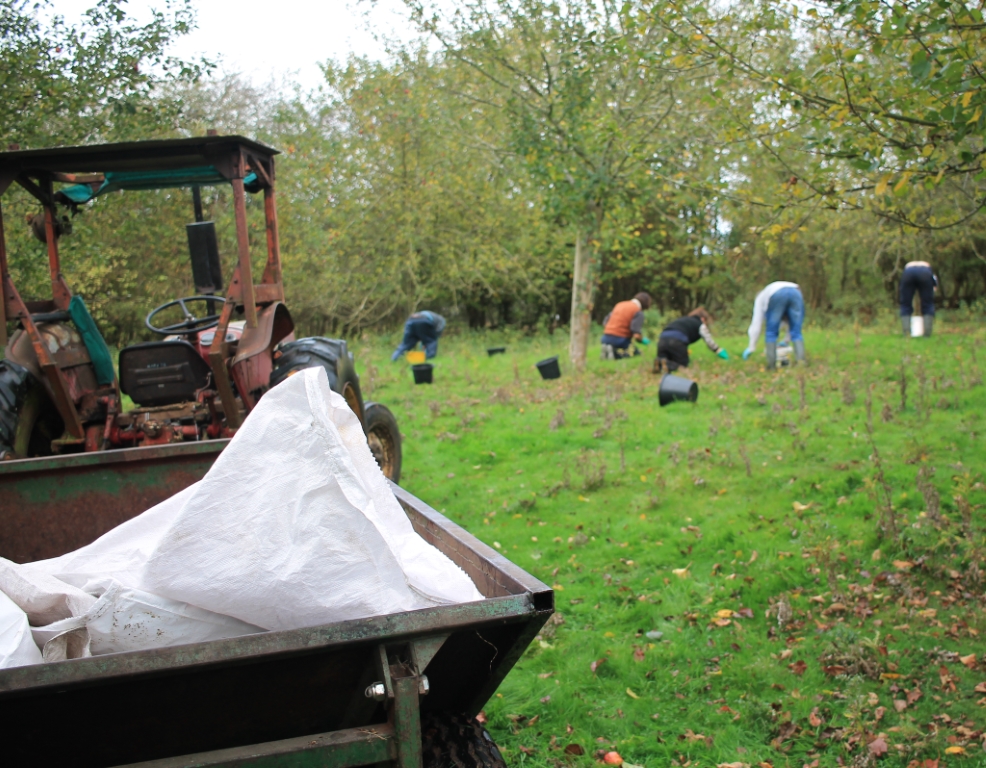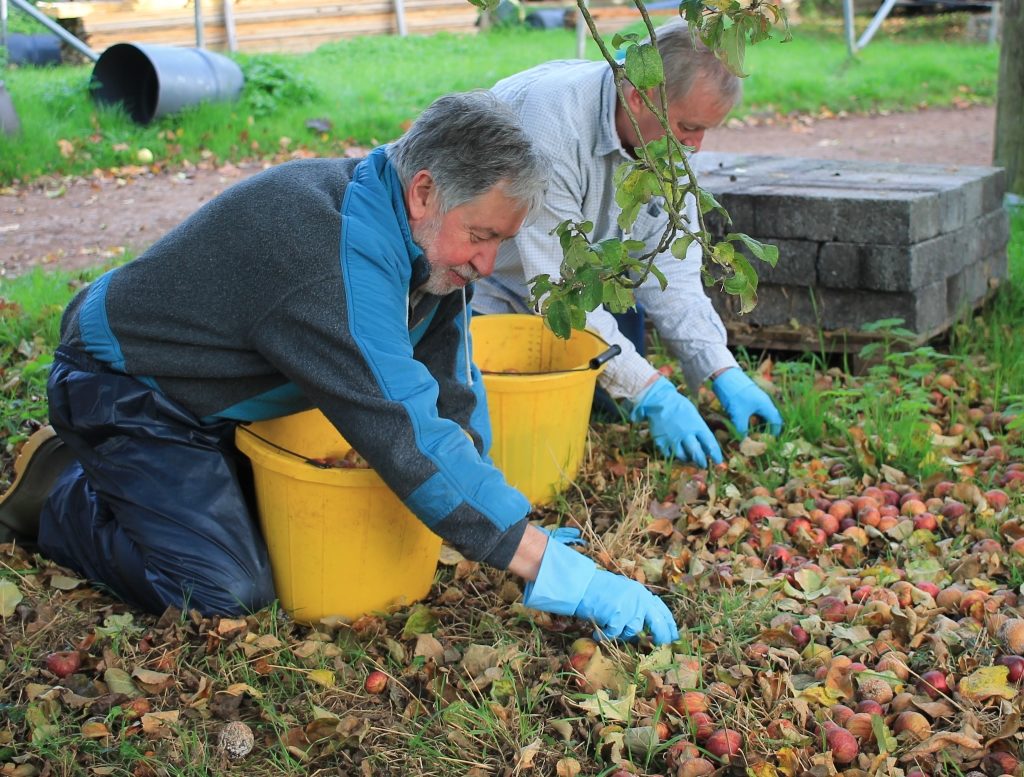 Typically, a volunteer day would begin at 11, for a simple 1pm provided lunch, with then afternoon work until 4-5pm weather depending. Then you would be given a cider tasting experience!
You would be welcome to free camping on Broome Farm (you bring the tent!). We have a toilet block which include (hot!) showers and a disabled loo.
If you think it is too cold to camp you can try Hilary and John who run the farmhouse as a B&B at Broome Farmhouse,or look through other alternatives on our accommodation page.