Yew Tree Summertime Soirée
A free to enter drinks festival at the Yew Tree Inn, Peterstow. May 26th to 28th
Camping and Caravanning is available for the weekend on Broome Farm, or at the Yew Tree Inn respectively. Click here to book.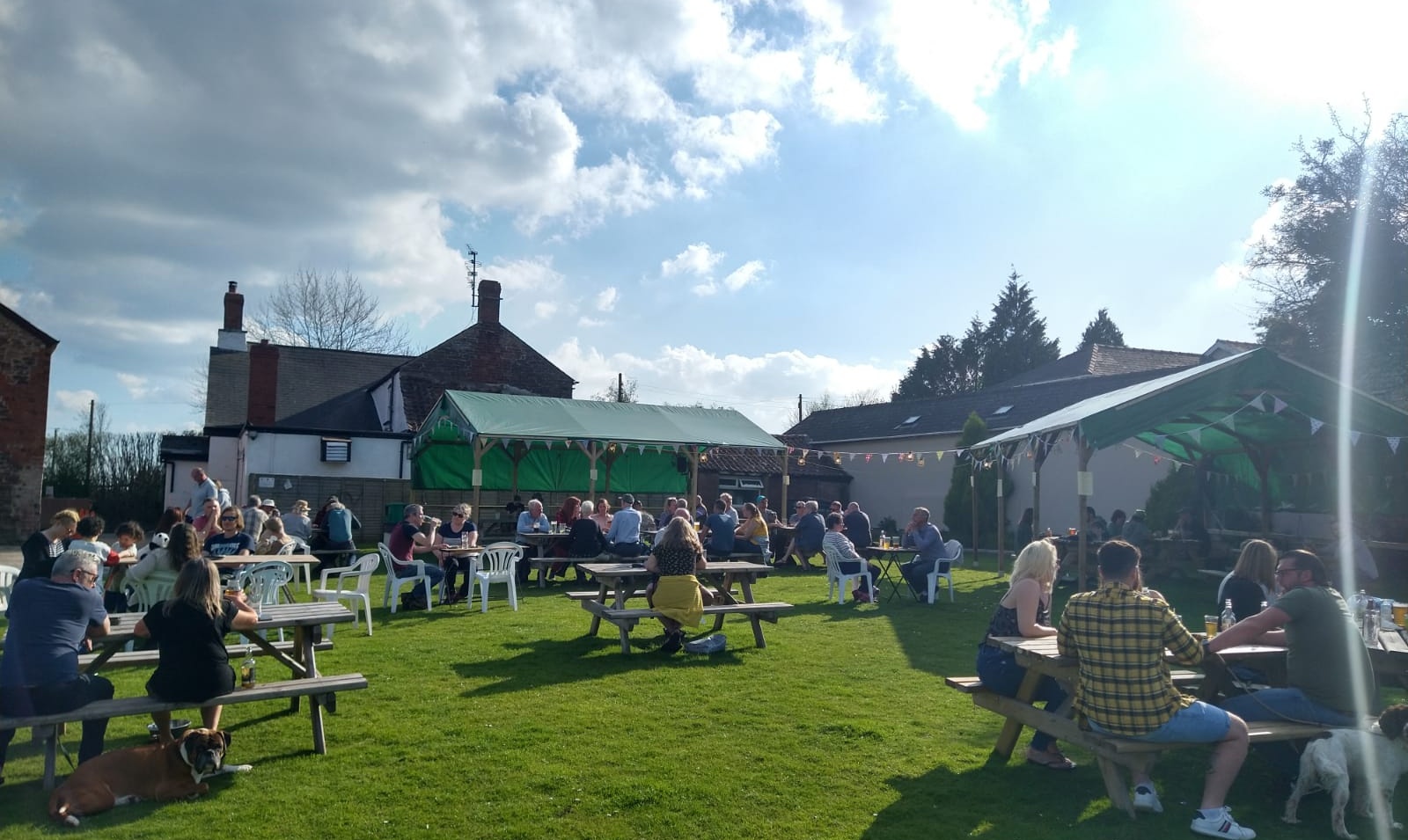 What's on?
Friday to Sunday, from the 26th of May to the 28th, The Yew Tree Inn will host it's Summertime Soiree. A beer and cider festival featuring live music, rum tastings, cider tastings, Neopolitan pizza, and our innaugural Steak and Raison Sunday.
We will also have over 24 beers and ciders available on draught with a host of bottles to try too.
---
Live bands
Blake Sanders, 8pm, live on Friday 26th of May
Whisky River Boys 5pm, live on Saturday 27th of May
Jackdaw, 8pm, live on Saturday 27th of  May

---
Tastings
Friday 7pm: 'Renegade Rum', a rum tasting led by Adam Wells.
"Renegade Rum is a new Grenadian distillery on a journey to discover if it's possible to create a rum as profound as the greatest single malt whiskies. Distilling only fresh-milled cane juice, no molasses, we're exploring the terroirs of Grenada, seperately harvesting milling, fermenting, distilling and maturing cane from each of our 13 farms, one terroir at a time.
In this tasting, we'll discover how the remarkable landscapes of our Caribbean home offer a bewildering palette of natural rum flavours, and how the distillery is uniquely set up to coax those flavours into their fullest expression as we taste through five oak-aged and pre-cask single farm bottlings. "
Saturday 3pm: Traditional Method – Tasting through Champagnes Legacy, a champagne tasting led by Rachel Hendry
"Champagne is a drink that has influenced and inspired drinks makers for five centuries.

Join the brilliant and talented drinks writer Rachel Hendry for a Champagne inspired tasting that explores the origins of Champagne, what has made the drink such a celebrity amongst wines, and what that means for the drinks that have followed in it's footsteps."
Saturday 7pm: 'Chapel Sider', a cider tasting led by James Finch.
"James Finch and his family will be telling the story of Chapel Sider, and how over the last 6 years they've gone from hobbyists to planting a 50 tree orcahrd and launching commercially in January 2023.
Through tasting several of their released and unreleased ciders they will be sharing their inspirations and the challenges of producing cider in Lincolnshire. As well as the opportunities of blending different varieties and methods, as they work with locally collected fruit from small and forgotten orchards along with juice from Devon, and Herefordshire.
This cider club will be the only opportunity to sample their 2022 vintage from their own orchard which gave 16 litres last year, it's biggest yield yet."
FOOD
CPK Pizza
Thursday, Friday,  and Saturday 5-8PM 
We advise you to book ahead via either the CPK Facebook, or email info@cpkpizza.co.uk
Steak and Raison
Inspired by the Basque countries unique Cider Halls, we will be serving open fire grilled Steaks and Raison on Sunday the 28th of May. Check out
For some information on what is inspiring us to do this event, and keep an eye out for confirmed details to come.