The Yew Tree
On the A49 in Peterstow
OPENING HOURS
Monday: 12pm – 10pm,
Tuesday: 12pm – 10pm
Wednesday: 12pm – 10pm
Thursday: 12pm – 10pm
Friday: 12pm – 12am
Saturday: 12pm – 12am
Sunday: 12pm – 10pm
FOOD SERVED
Monday – no food
Tuesday – no food
Wednesday Curry Night 6pm-9pm
Thursday Burger Night: 6pm – 9pm
Friday Three Choice Special: 6pm -9pm
Saturday Three Choice Special: 6pm -9pm
Sunday – no food
We are the proud tenants of the Yew Tree Inn, on the A49 in Peterstow, and have run the pub since 2014. We serve a wide range of our bottled and draught cider and perry, as well as superb real ales, craft beer, wines and spirits.
Enjoy our large, spaced out cider garden and sample the wondrous range of flavours in natural cider and perry.
We are currently offering food Wednesday-Saturday, but keep an eye out for a special announcement!
You are welcome to visit our Cider Shop anytime we are open.
Check out our annual events to plan your visit!
We have an on-site caravan park with hardstanding and electrical hookups available year round. Visit our caravanning page for more details and to book.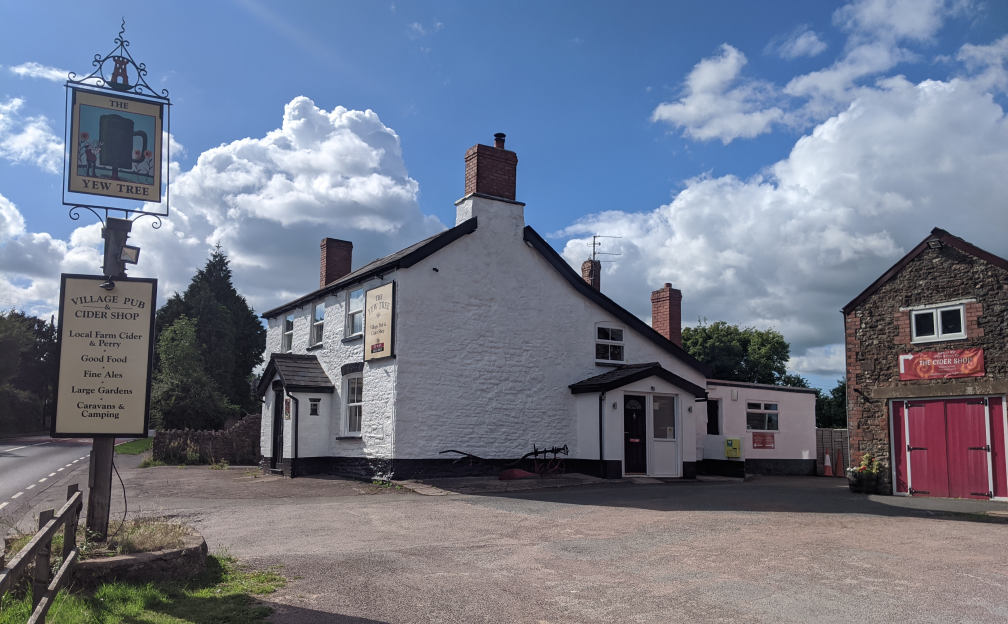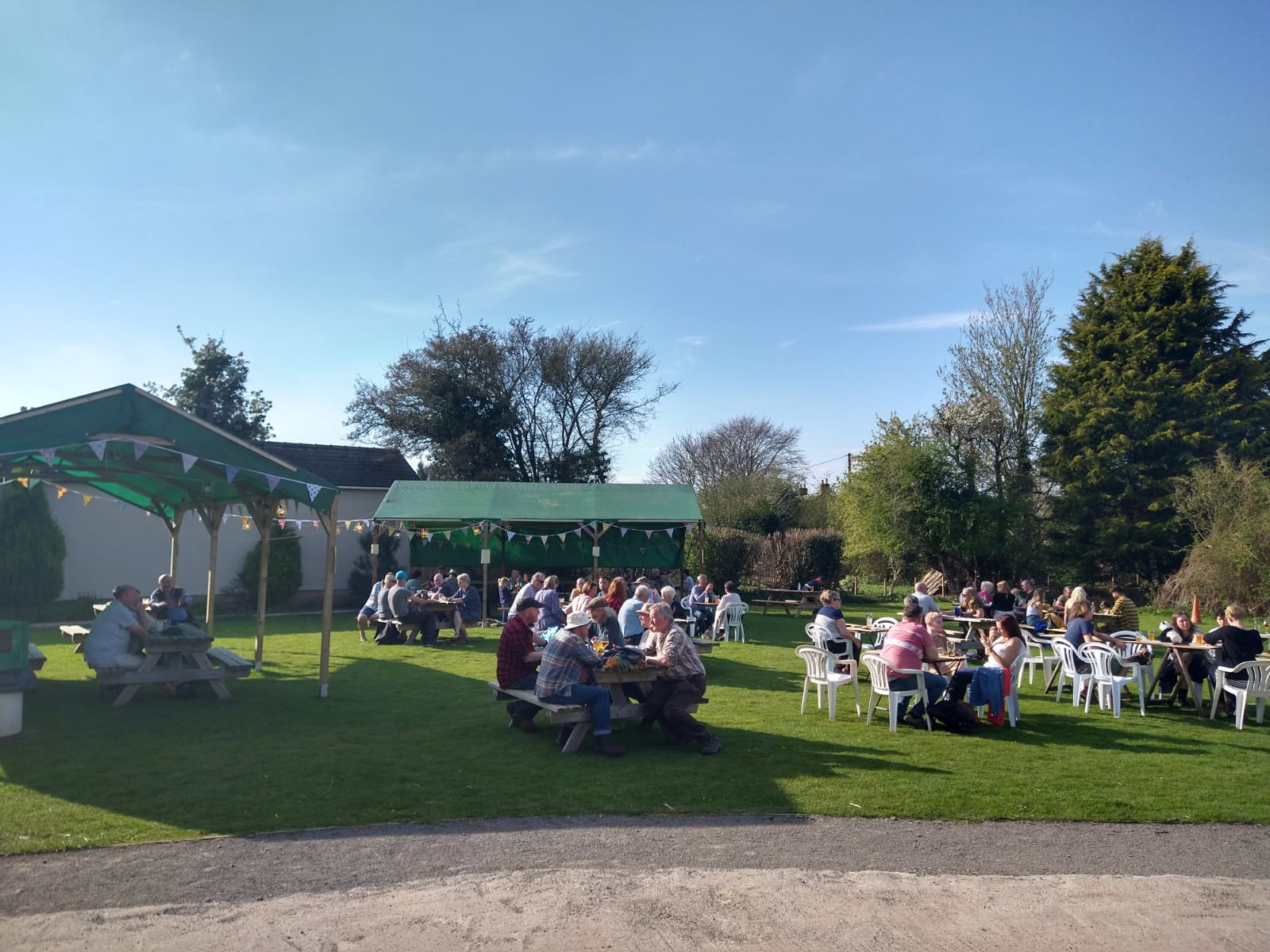 We are love being part of the local community. We can help you commemorate, celebrate and mark special occasions. If you would like us to cook and host your get together, whether a group celebration or family bereavement, please email martin@rosscider.com (available for groups of 20 or more).
You can find the pub in Peterstow along the A49, HR9 6JZ
For contact, ring 01989 562815 or email yewtree@rosscider.com