Annual Events at the Yew Tree and Broome Farm
The highlight of our year – our annual celebration of cider
Friday September 2nd – Sunday September 4th 2022

Three days of live music, amazing high quality food, ten quality visiting cidermakers, Thursday night Cider Club, four nights of camping, all enjoyed in a unique, friendly, welcoming atmosphere of our family friendly festival.
A spring cider festival at the Yew Tree Inn
April 7th – 9th 2023 (Easter Weekend)
Daily cider tastings, designed to take you from 'No cider, to know cider'. Tours of Broome Farm, as well as over 24 draught ciders. 70+ bottled ciders and live music. Neapolitan pizza served fresh by Chiara's Pizza Kitchen.
A beer festival held over Jubilee Weekend at the Yew Tree Inn
Thursday July 6th – Saturday July 9th 2023

After a fantastic first year, the Yew Tree is holding another summer beer festival in 2023. Featuring live music, food and beer tastings. We can't wait to welcome everyone back again.
Peterstow Village Fete
Saturday July 16th 2022

The annual Peterstow Village Fete with burgers, dog show, ice cream, bric-a-brac, and cakes! A lovely day out for the whole family – fingers crossed for the sunshine!!
Our two-day charity cider competition and festival
Saturday July 30th – Sunday July 31st 2022

A draught cider competition that is open to all and featuring peer-judging with complete transparency.
Entries take the form of donations of cider which are available for you to drink over the weekend.
All the profits from the cider competition bar are donated to Tree Aid
A round table bottle share on Sunday to discover and enjoy sensational ciders made by yourself or just a fancy bottle you brought along!
Live music on Saturday!
Our Octoberfest event held at the Yew Tree Inn
Thursday October 6th – Sunday October 8th 2022

The Yew Tree Inn will host it's second 'Ross-tober-fest' event. Featuring every offical Octoberfest brewery, as well as a host of European and British beers from the top breweries around, with live music and authentic Bavarian food!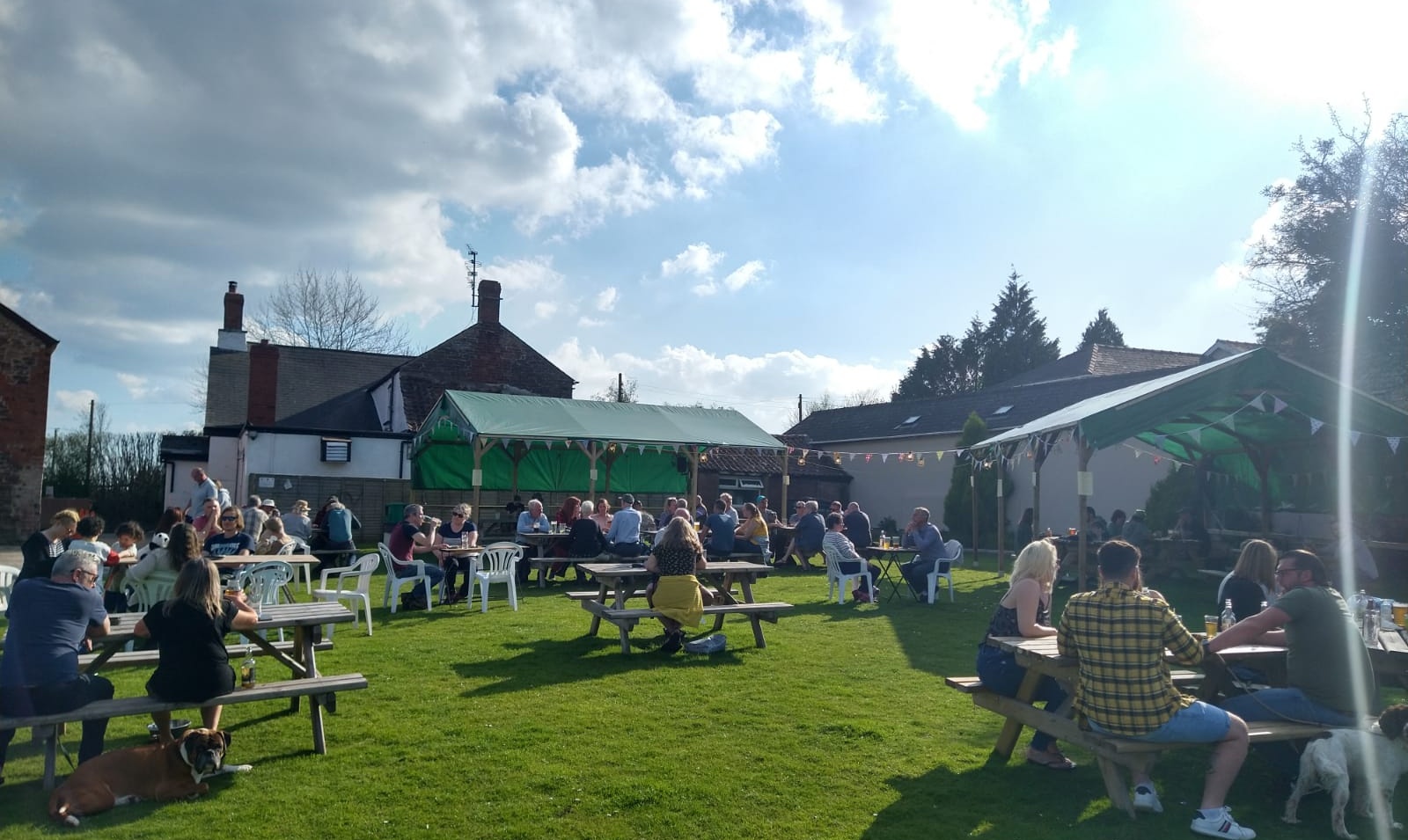 As well as our major festivals, we also hold monthly events at the Yew Tree Inn, such as cider club, the pub quiz, or live music etc. Keep an eye our social media for upcoming events.