Ross-tober-fest
A German themed beer festival from Thursday 6th of October, to Sunday 9th featuring every offical Octoberfest brewery, and a wide selection of European and British beers.
Held at the Yew Tree Inn, HR96JZ with free entry.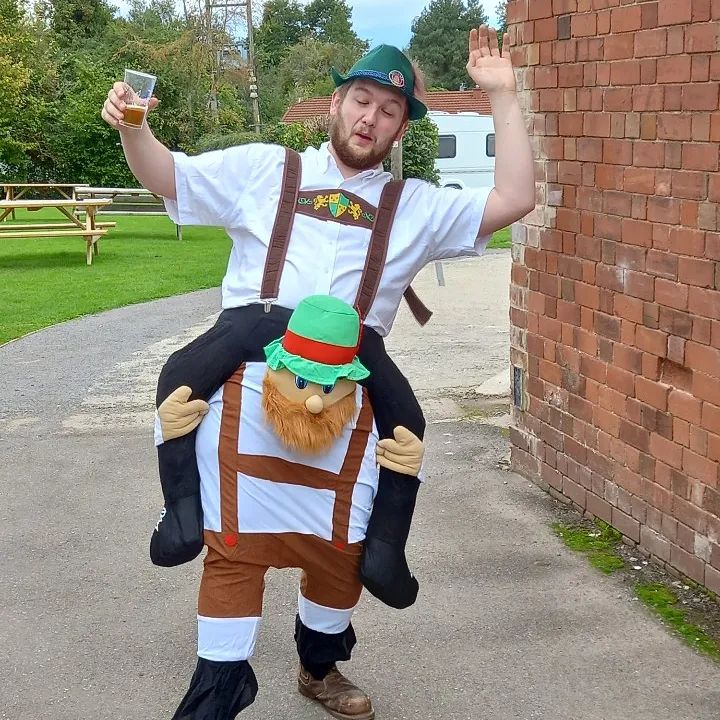 What is Ross-tober-fest?
Ross-tober-fest was our first major event held at the pub since the pandemic, held in October 2021 and was a huge success!
We had a great turnout, some amazing beers and a brilliant live band on Sunday afternoon.
It inspired us to do more events(Information found here), as well as hold another Ross-tober-fest event this year(2022!)
From Thursday to the Sunday, the 6th to the 9th, we will be converting the Yew Tree's event room into a Bierkeller, as well as putting on 24 beers plus a host of some special Trappist bottles.
Live music Friday, Saturday from 5-10pm, and 2pm-4pm Sunday, as well as German Wursts, Chiaras Pizza Kitchen, and even more awesome beer!
Free entry!
Whats on?
From Thursday afternoon, until Sunday evening we will have every official Octoberfest brewery available at the pub as well as some amazing beers from around the world. We have beers from Hawaii, to Belgium, to Norway. Including some favourites from last year.
Friday, Saturday and Sunday will also feature live music from 5pm-10pm, and 2pm-2pm on Saturday.
Thursday and Friday CPK Pizza will be serving their awesome food, as well as a special German themed pizza. Saturday and Sunday will see authentic wursts being served from our own Schnellimbiss!
Follow us on facebook.com/yewtreepeterstow for all the updates! .