Ross-on-Wye's Festival Releases 2023



Pre-order now ready to launch/begin selling on August 31st. We can send stock to you in advance but ideally you would start selling it on August 31st.
Raison d'Être 2021 – 8.4% – £28.50+VAT
The first vintage of Raison d'Être to be feature cask fermentation in Irish barrels as opposed to Scottish, the 2021 Raison is defined by big, intense apple flavour, concentrated orange, and is at the beginning of a long journey where the flavour will continue to grow, develop and evolve.
We have decided to return to the original Raison d'Être labelling – a front and back label on artisan paper, with the year anointed in gold foil, and each bottle hand-numbered by Becky.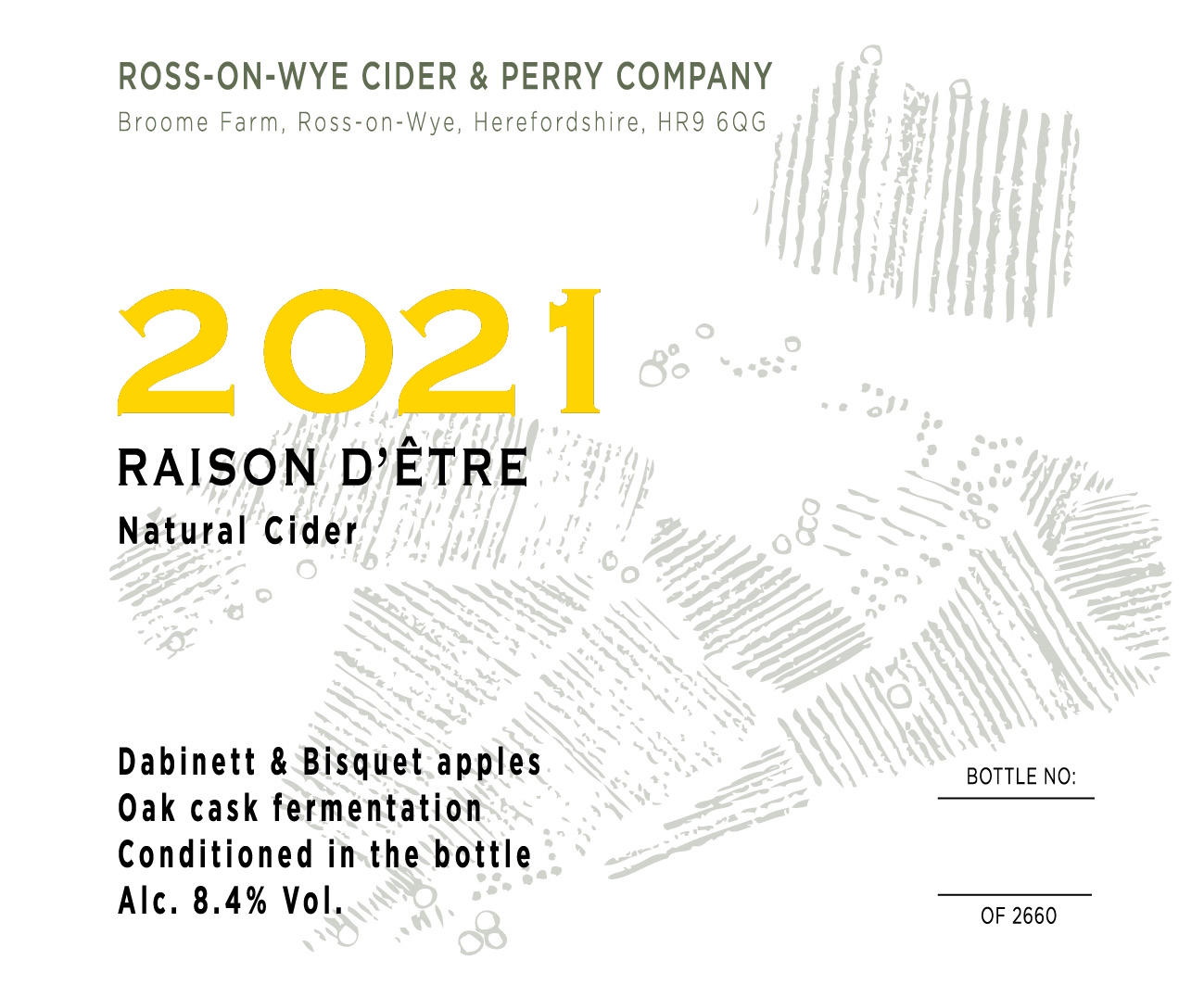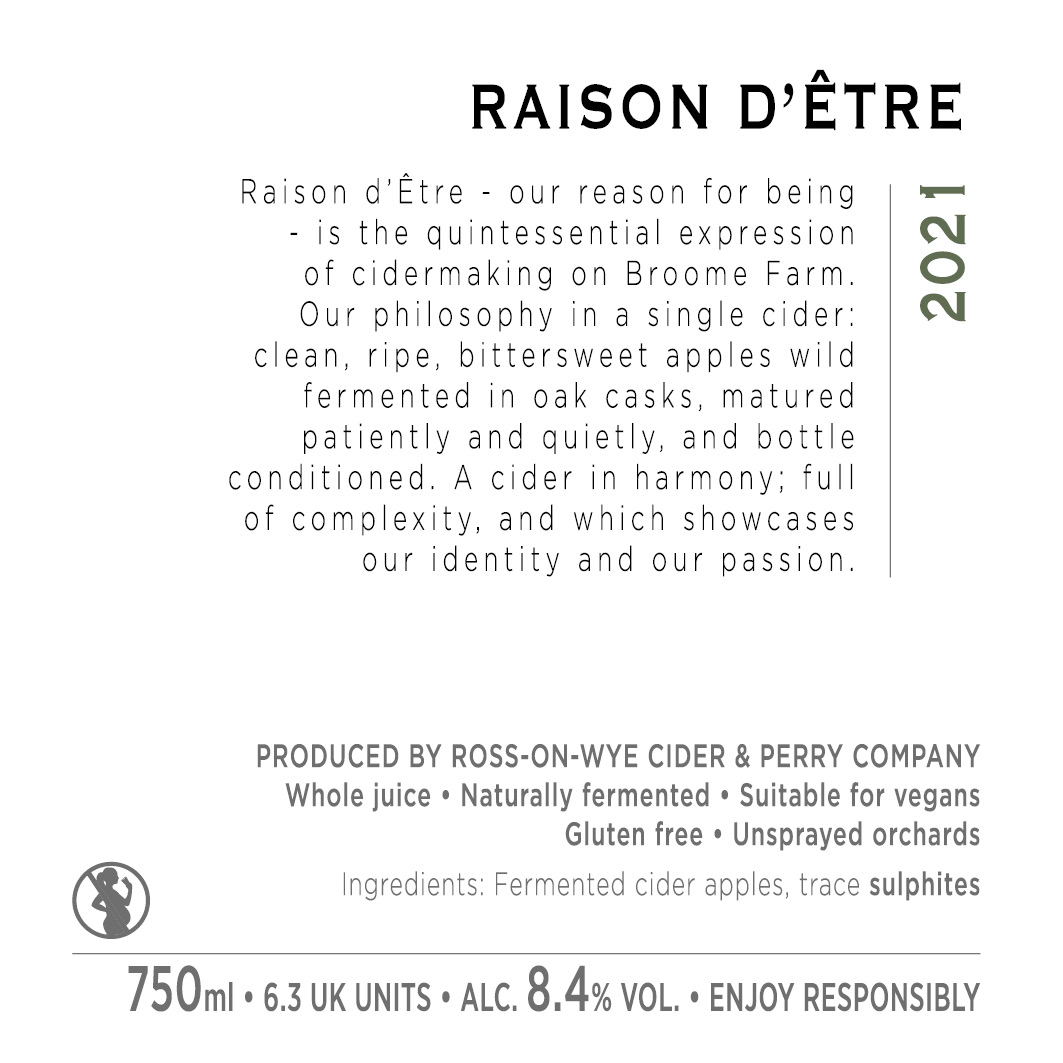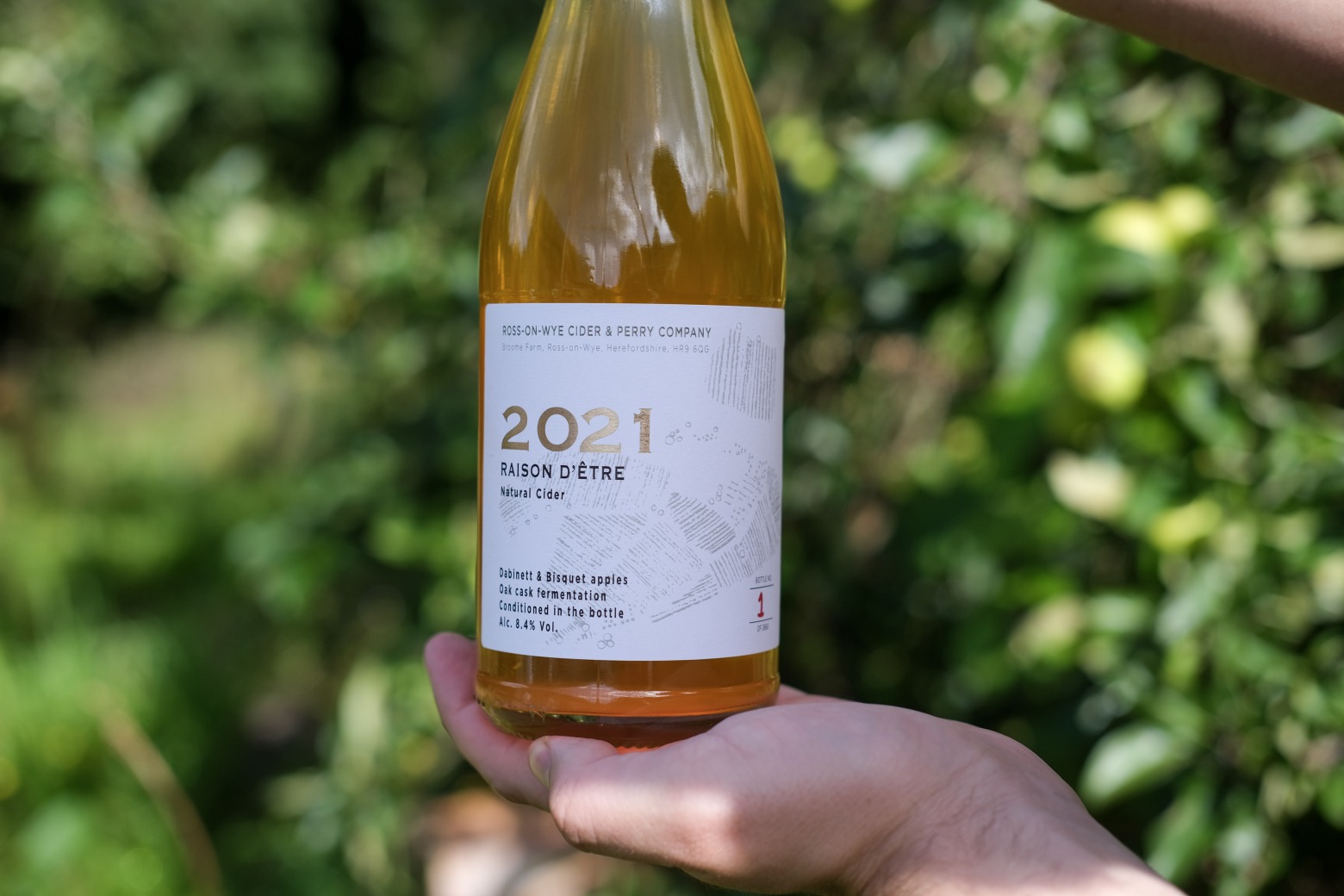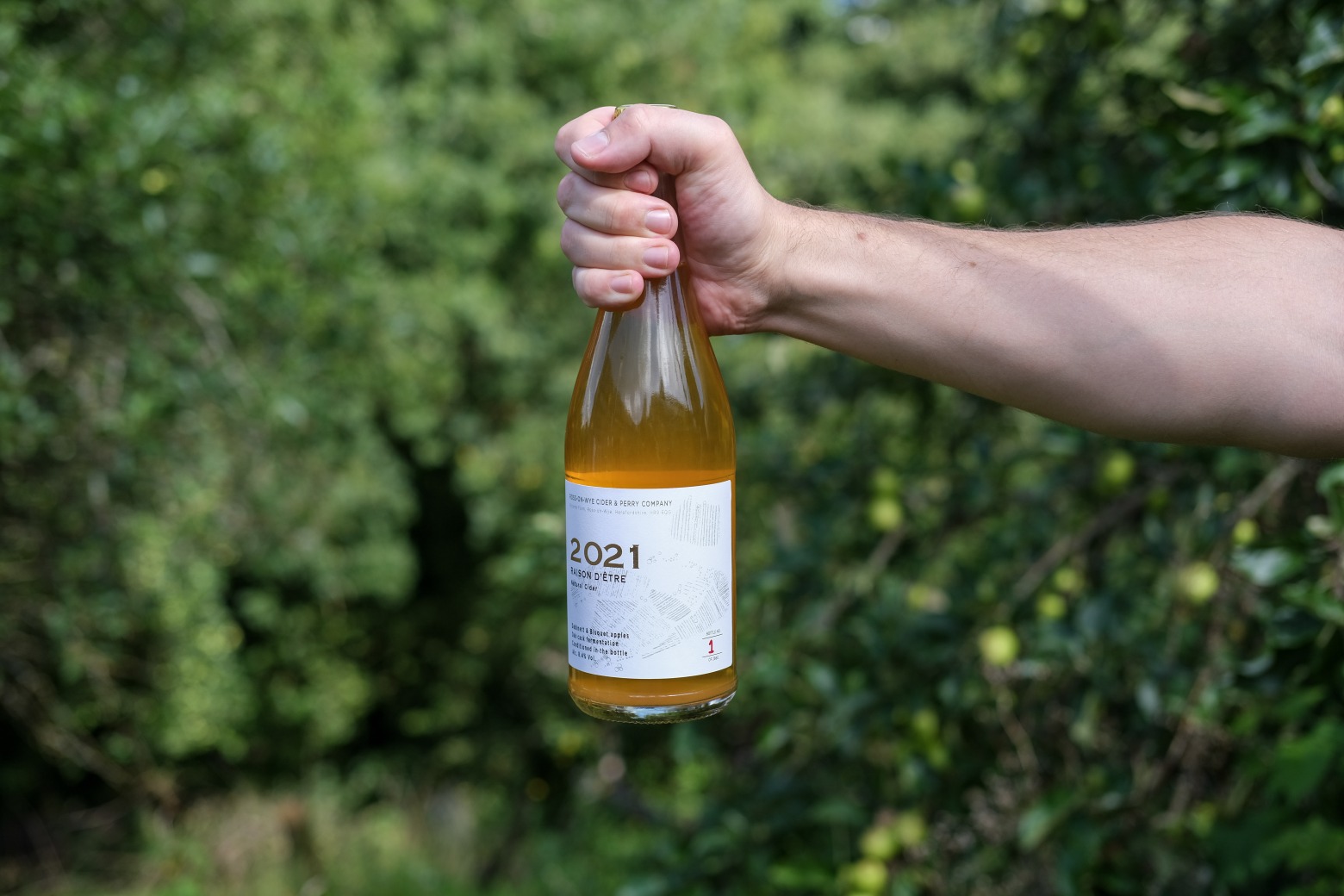 Shall we take a walk through time? – 6.6% – £28.50+VAT
Perhaps the most sophisticated and refined cider we have ever made – a very delicate blend of 2017 Foxwhelp, 2019 Ashton Bitter and 2021 Somerset Redstreak, fermented together in bottle to create a natural sparkle. With artwork by Albert and Martin's grandma, a full-wrap label on artisan paper.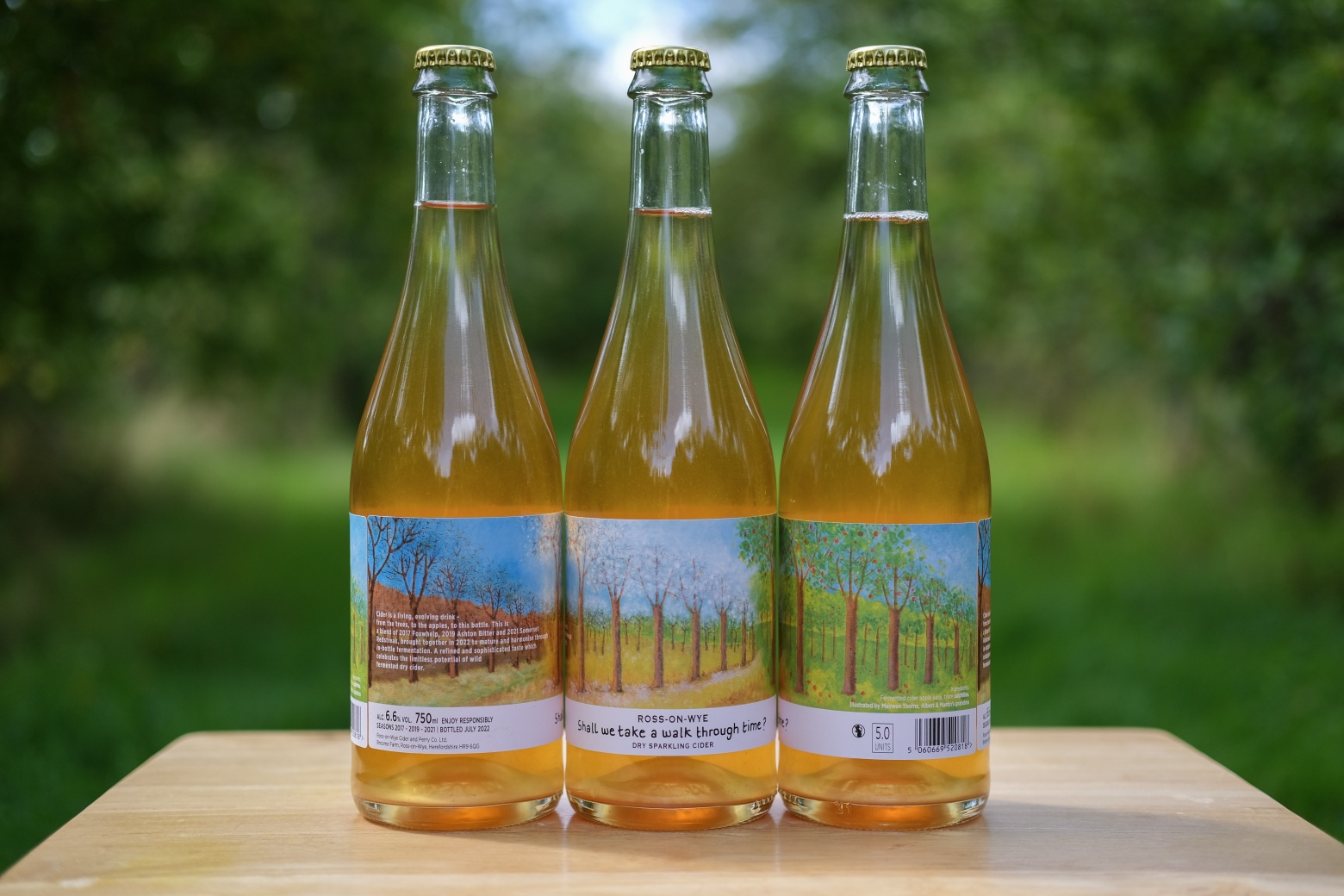 Foxwhelp s.v. cider 'c1 2022' – 6.0% – £27.00+VAT
A remarkable Foxwhelp – the OG on this pressing started at 1.068, meaning this is made from apples with about 30% more sugar than in a typical year. That extra sugar is all packed into this cider as flavour. Just a remarkable expression.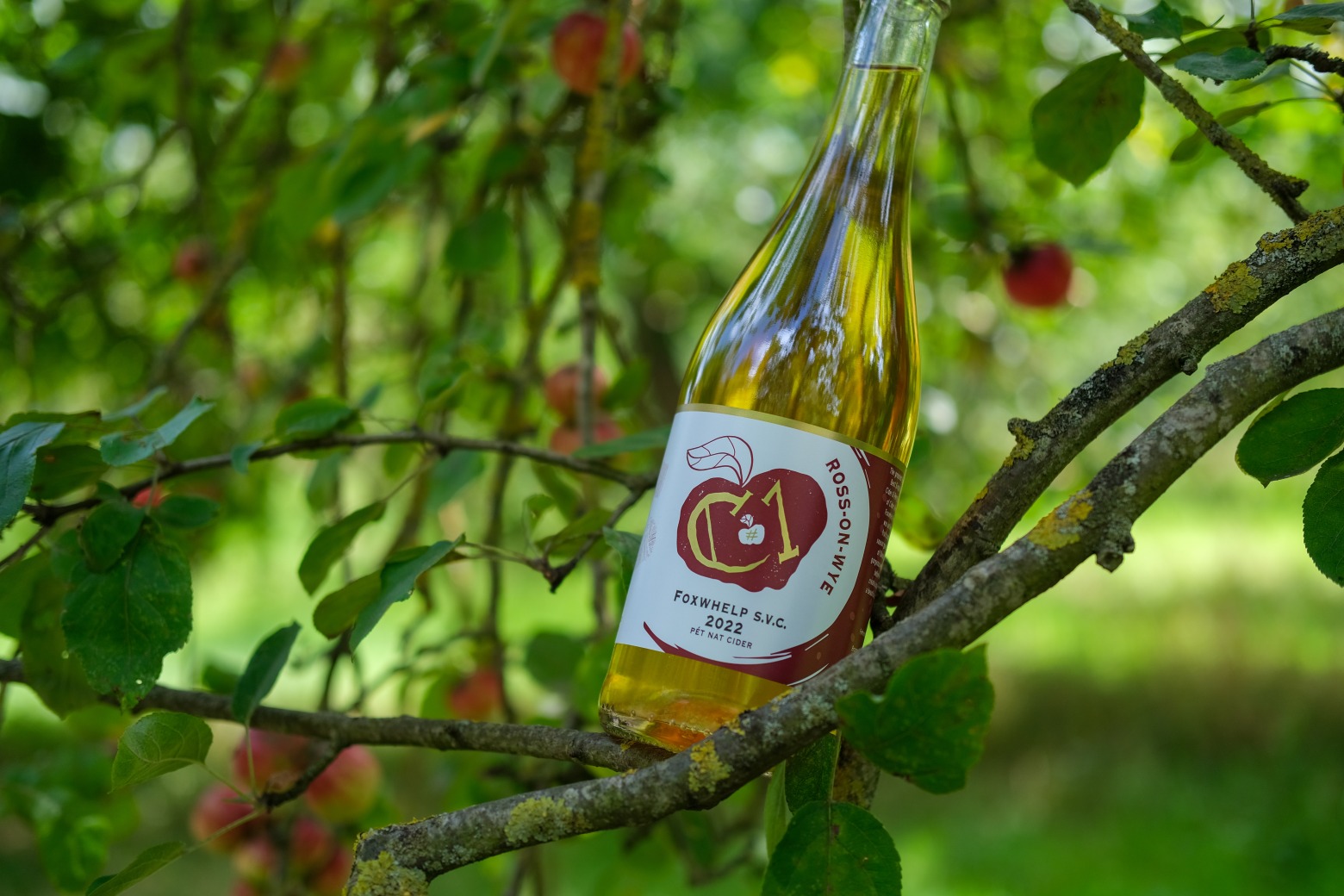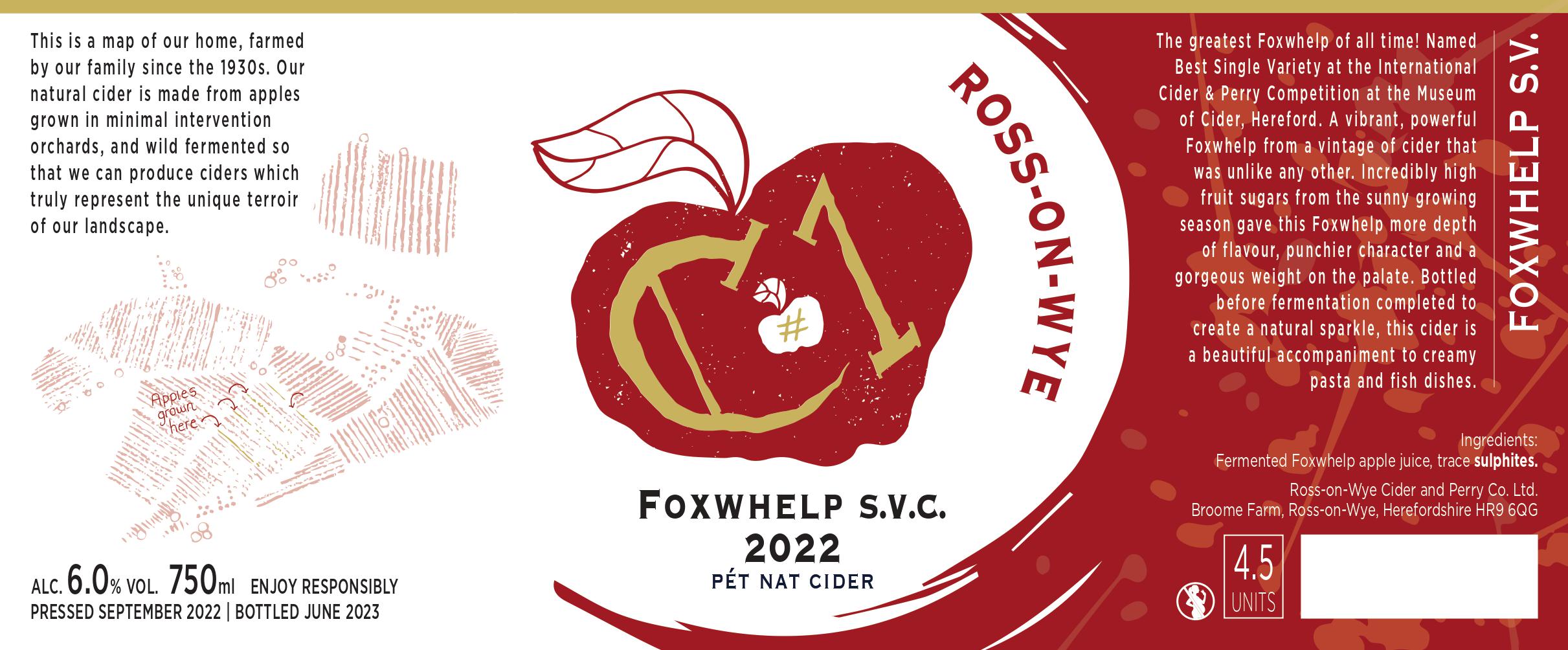 2022 handsome norman cider – 7.4% – £27.00+VAT
Named for Albert and Becky's dog, Handsome Norman is a fruit-forward blend of varieties. Just bursting with freshness, this one is a crowd-pleaser, and an amazing showcase for just how fruity, easy and tasty dry cider should be.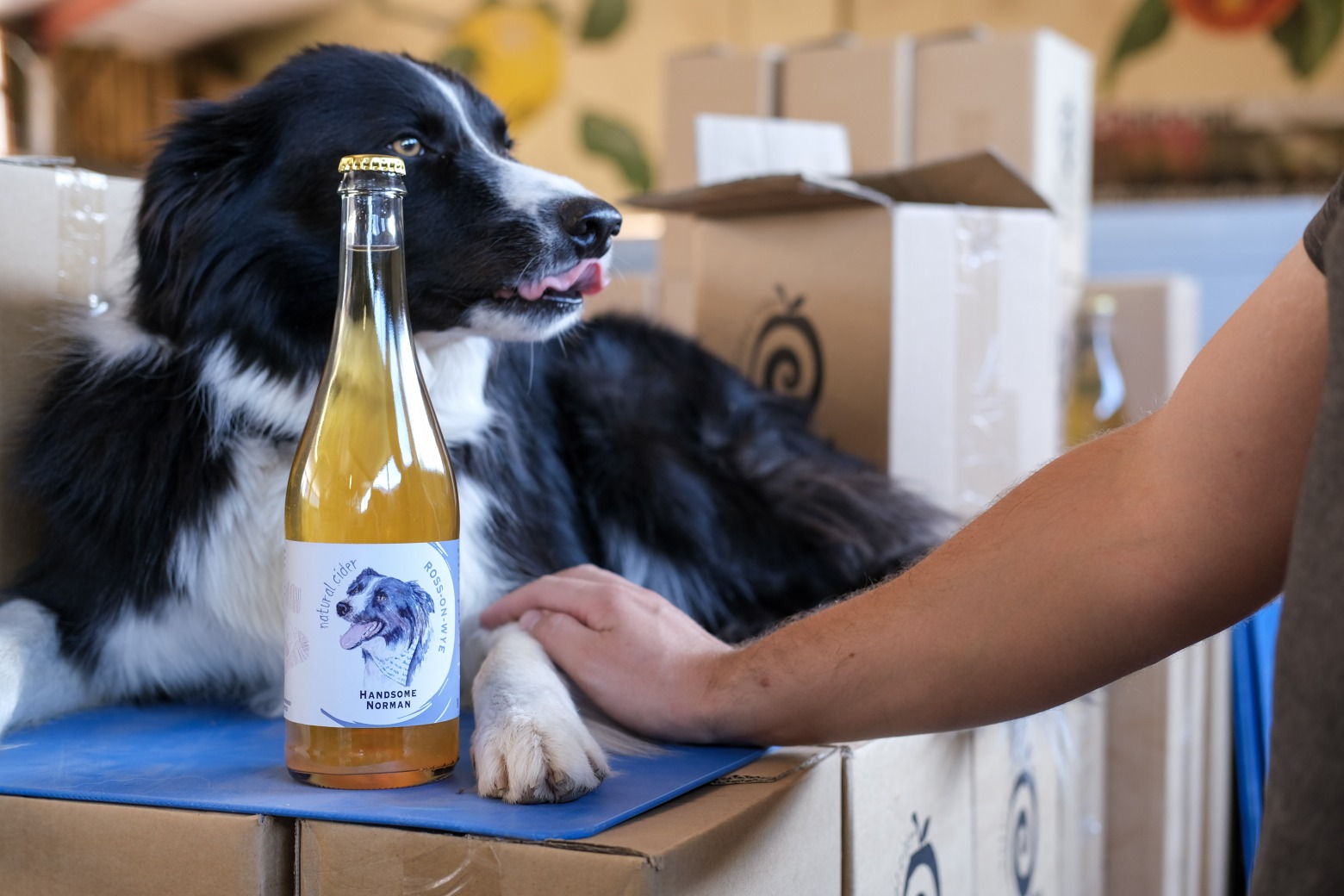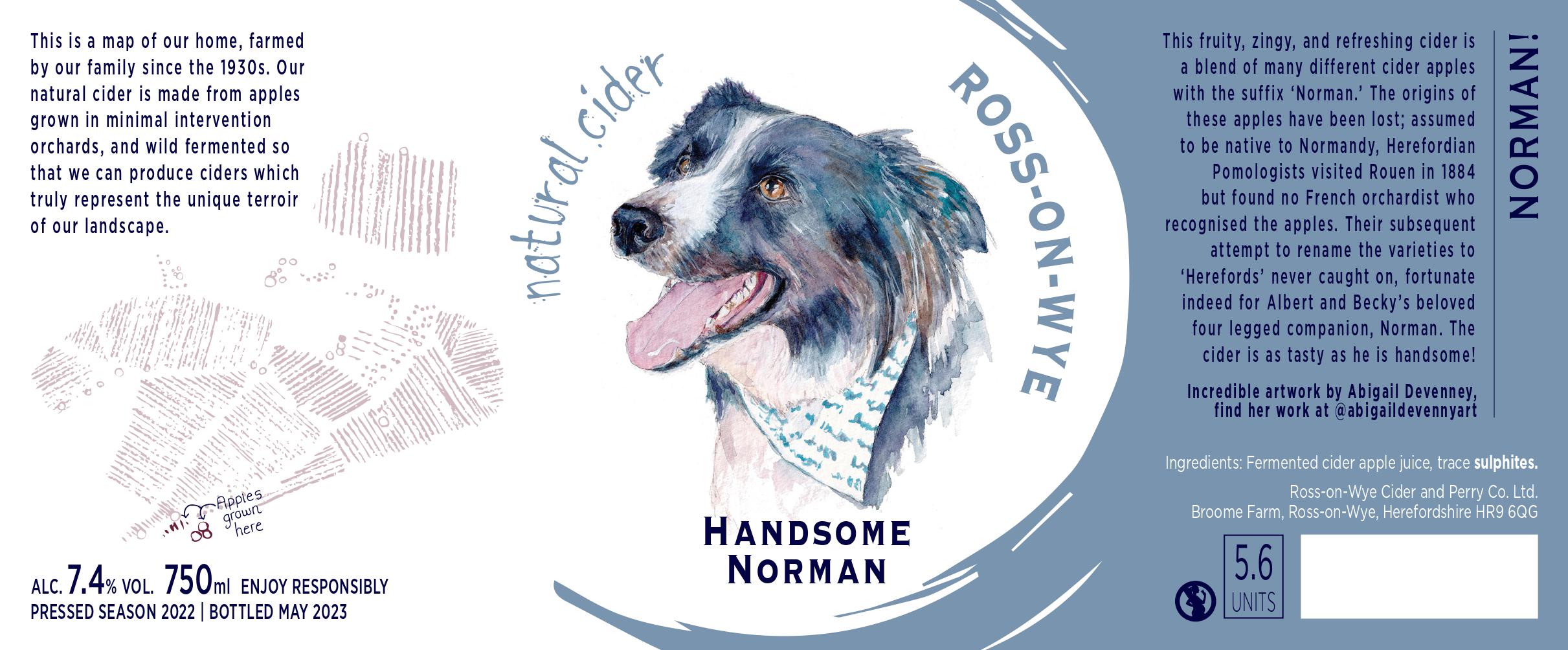 2021 yarlington mill s.v. cider – 6.2% – £27.00+VAT
Yarlington Mill at its very best after two years of maturation and patience. Delicious.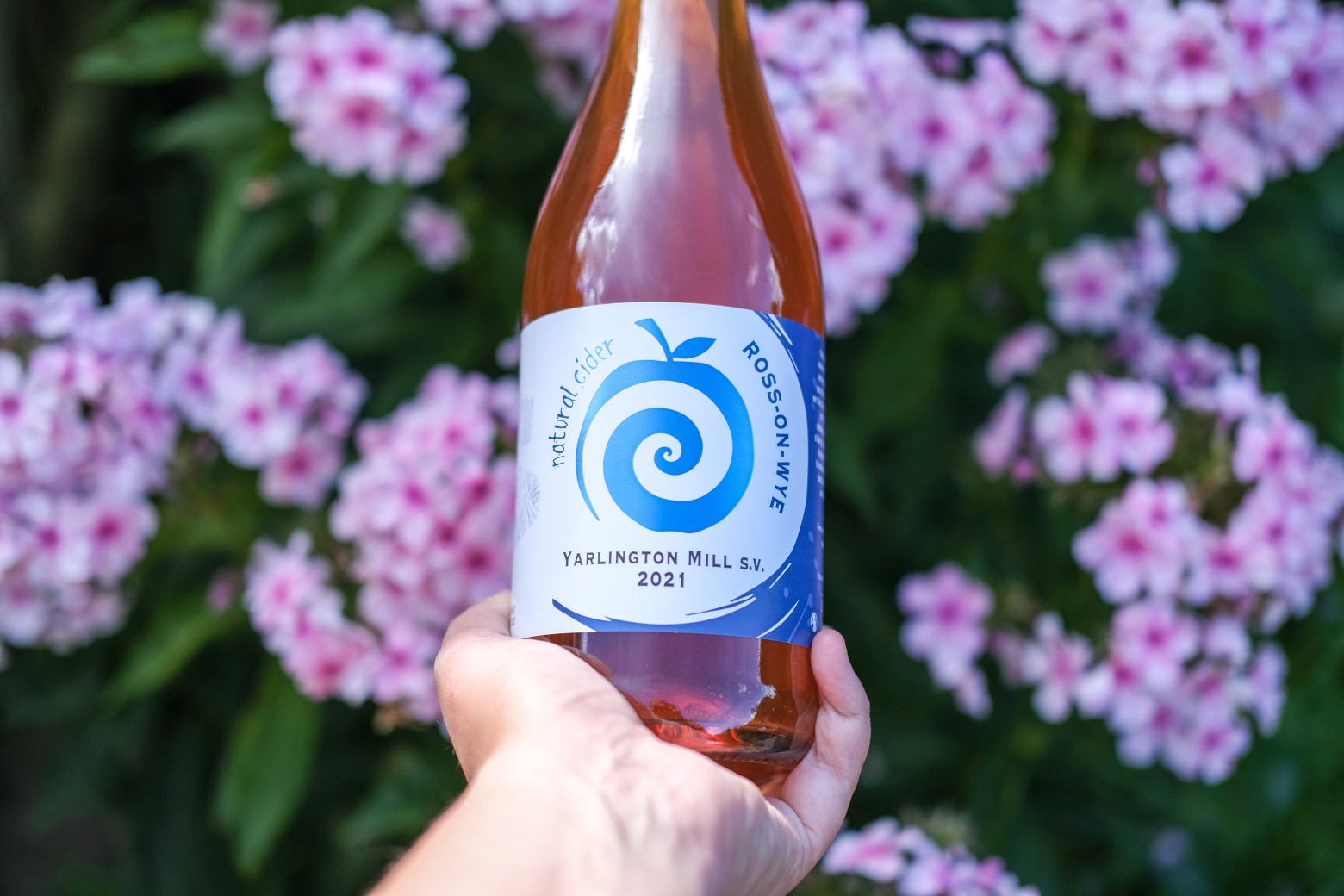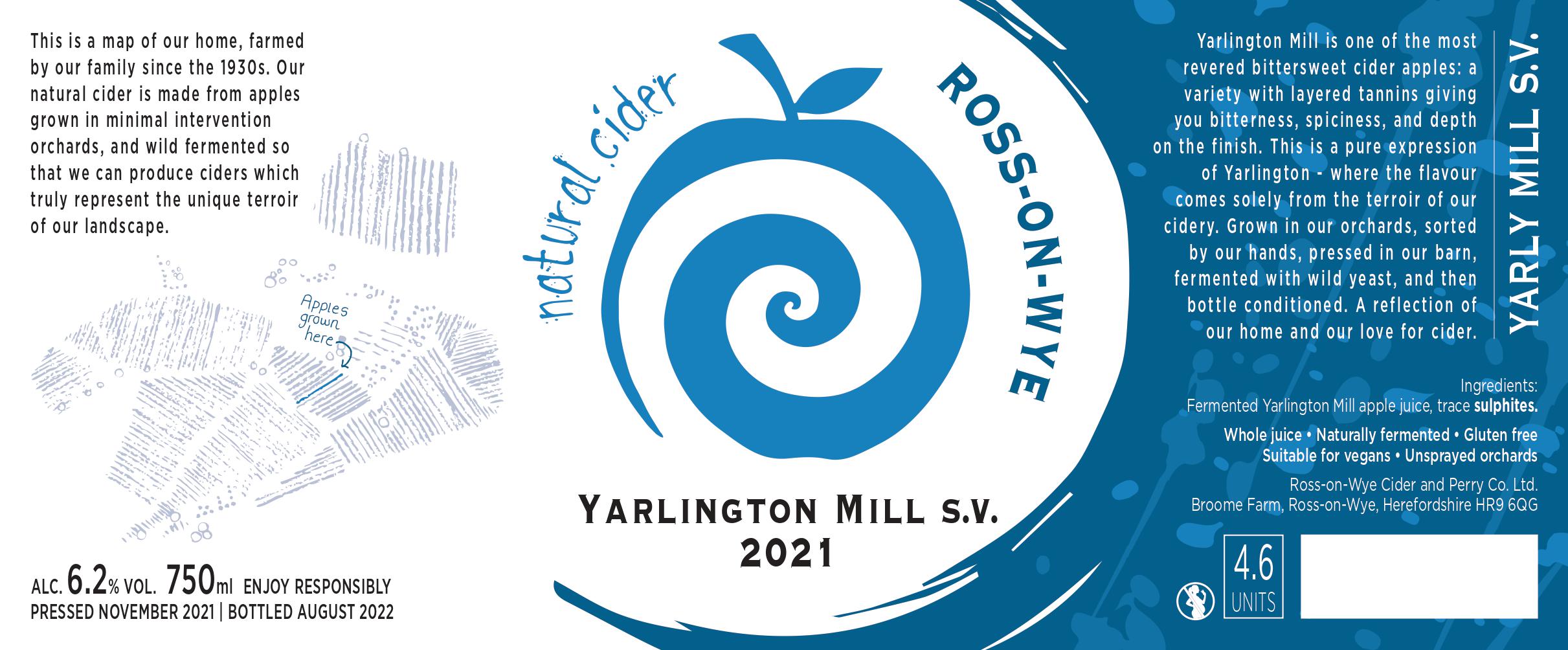 2022 thorn, flakey & friends perry – 6.0% – £28.50+VAT 6x75cl



Made from the same batch as our keg conditioned Thorn, Flakey & Friends – this is a delightful perry. We enjoyed the blend, but I had no idea it would come out so perfectly in the bottle. Lots of flavour, beautiful balance.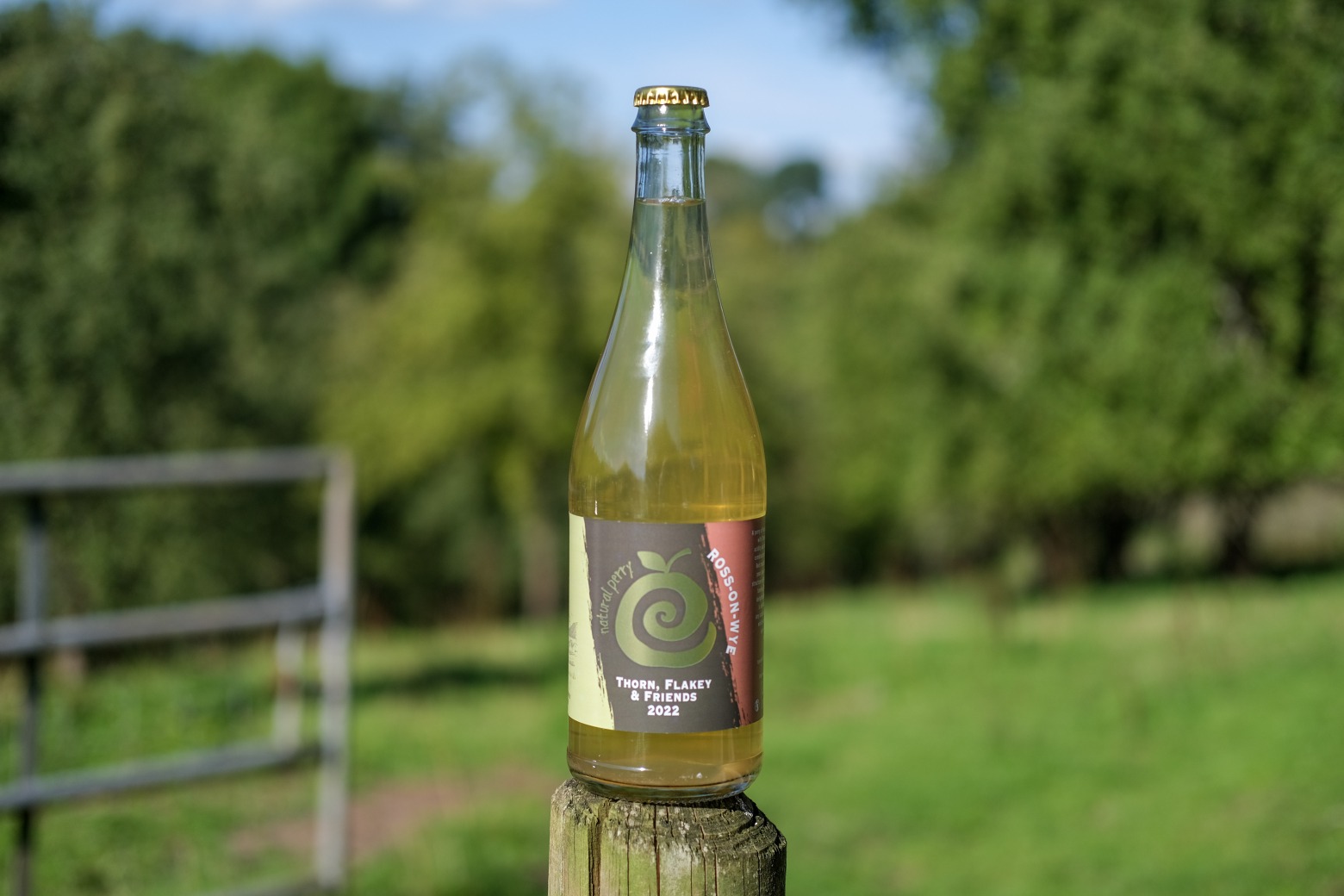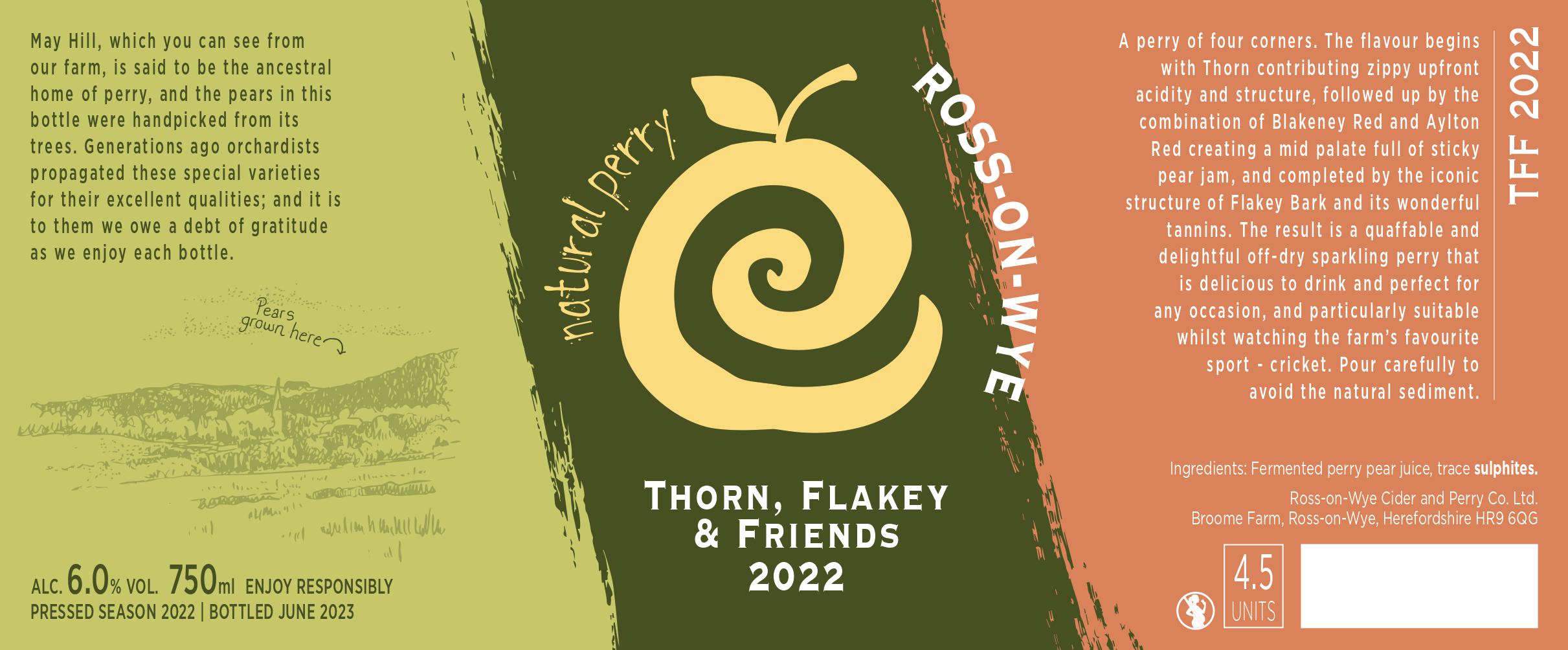 2020 – flakey bark s.v. perry – 7.7% – £28.50+VAT 6x75cl



The iconic variety – more tannin than any other pear, more patience required than any other pear, fewer trees than (almost) any pear!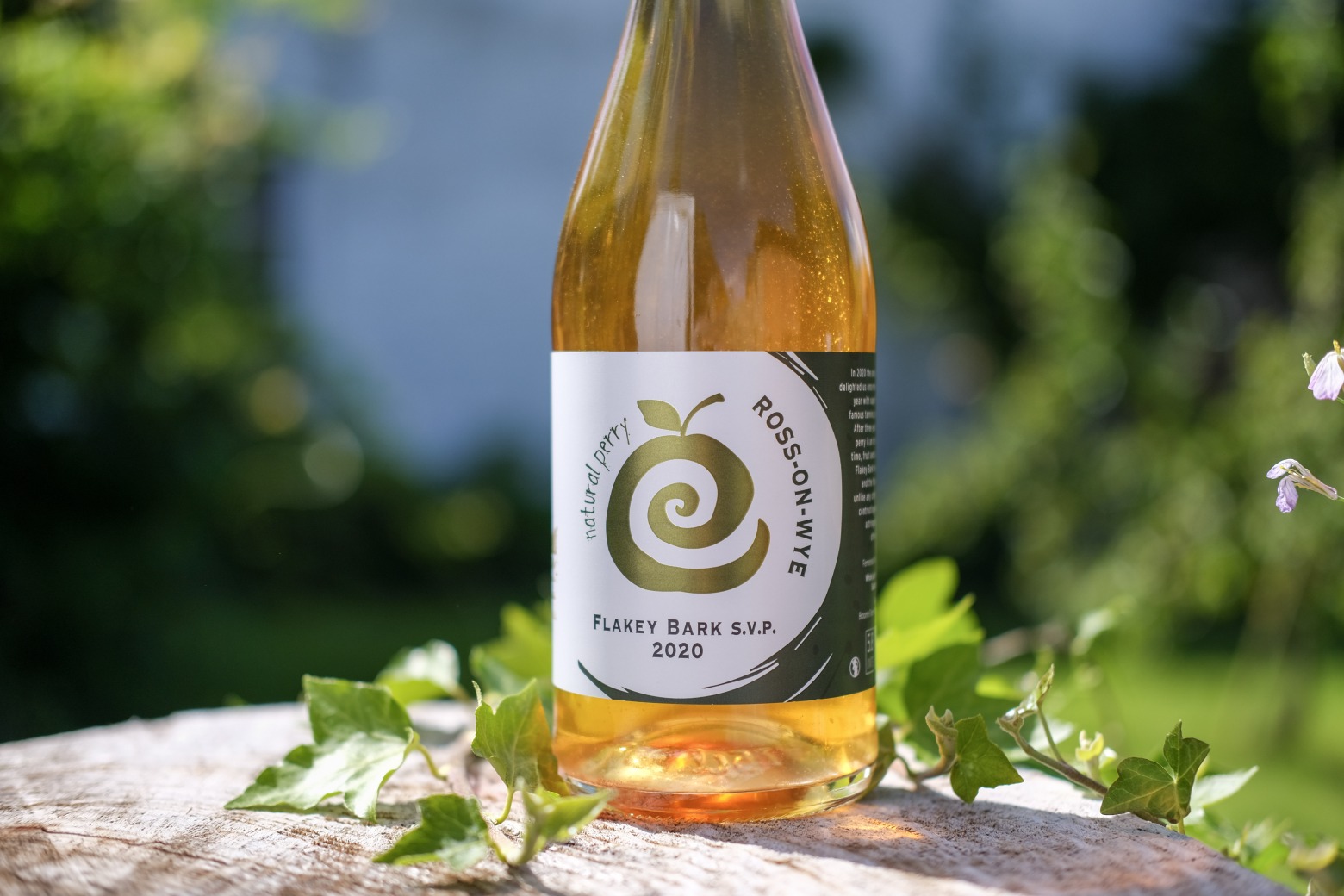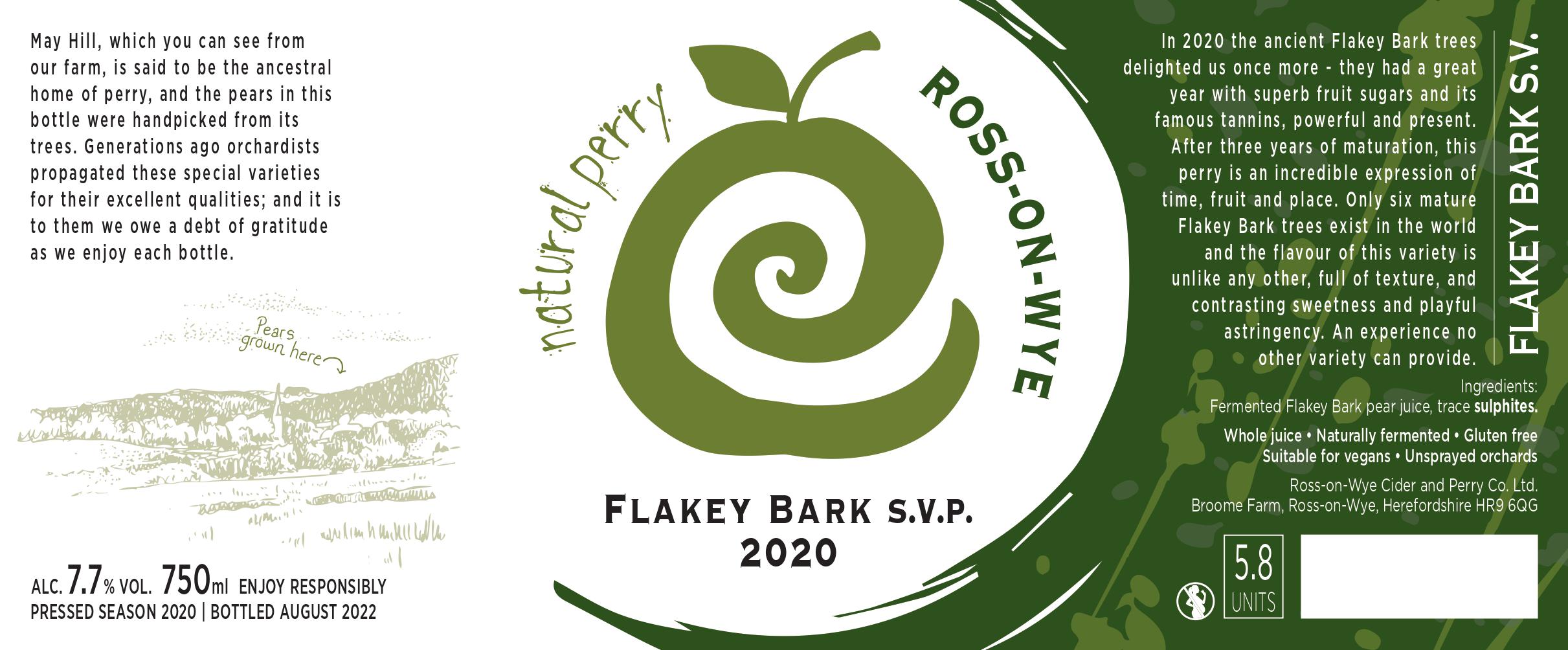 2021 – green horse s.v. perry – 7.6% – £28.50+VAT 6x75cl



The penultimate final vintage – we have one 2022 ready to release next year – but our Green Horse trees have been pollarded now, so this is a precious perry for us. 7.6% abv is super high for perry and it comes with loads and loads of flavour.